Retiring with SAGE after a career well spent
SAGE Group, Published: June 28, 2019 - Updated: October 10, 2019
Senior Estimator, Fabio Rubino, has spent 13 and a half years working at SAGE Automation. Today, he's dreaming of sleeping in and travelling the world ahead of his upcoming retirement in July.
But just before he heads off, we sat down with him to get his take on what life at SAGE is like and why he chose to retire with the company.
Five questions with SAGE Automation Senior Estimator, Fabio Rubino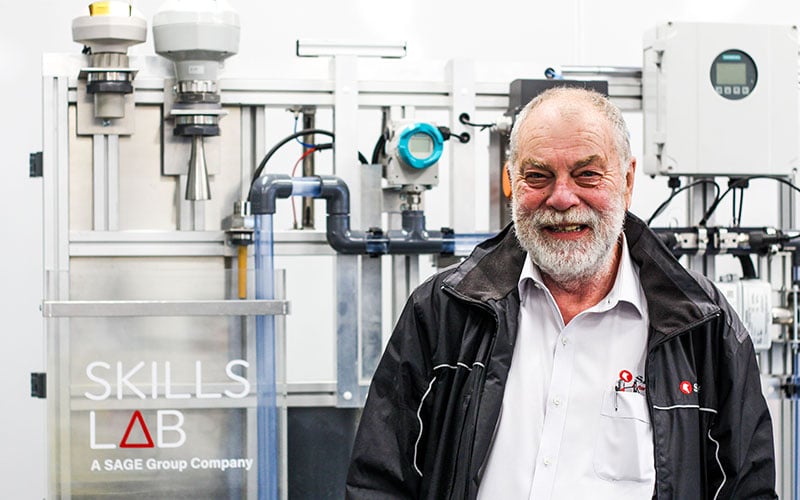 What has it been like working at SAGE for 13.5 years?
It's been an experience! SAGE was so different when I started, but it's been great to see the company grow. I've also been privileged to work alongside such a fantastic group of people.
What lead to your role here?
I started off my career as a trades person with an electrical A-class licence before moving into management, and then joined SAGE 13 and a half years ago in the estimation team.
What is the most memorable project you've worked on?
My favourite project was the Striker Project not far from Whyalla. It was the first large mining conveyor project SAGE had ever done with a new client. Despite a short time frame, it all ended well and both our client and the end client were very happy with the final result.
What would you say to anyone who is considering applying for a role here?
SAGE is a great company to work for. You need to be able to work in a team and have a positive mindset. Just having the right qualifications isn't enough!
What's next for you?
I am looking forward to not waking up at 5.30 every morning, spending more time with the grandkids, and travelling the world.
Just last year Fabio decided to 'upskill' by undertaking a SCADA course through SAGE Group company 'Skills Lab', proving learning is beneficial at all stages of your career! You can read about his experience of SCADA training here: It's never 'too late' for SCADA training